MUSCLE XPLOSION
Explosive Pre-Workout | $80.00
MUSCLE XPLOSION is an explosive pre-workout igniter designed to give you explosive gains in muscle size, hardness, strength and endurance. This intense formula is built to give you extreme energy, greater muscular endurance, maximum strength, muscle growth, sharp focus and massive muscle pumps. It has been developed to deliver an explosive workout performance, helping you achieve a training level beyond your own limits!
– Extreme focus and explosive long-lasting pump
– Long-lasting energy with no crash effect
– Intense energy for more reps
– Delicious tasting, mixes instantly, fast absorbing
– NO ADDED SUGAR, NO FILLERS, NO PRESERVATIVES
– NO ASPARTAME, NO ACE K, NO ARTIFICIAL SWEETENERS, FLAVORS NOR COLORS
Serving Size: 15g (1 scoop)
Servings per Container: 60
Ingredients
Amount Per Serving
%DV
Calories
10
Total Carbohydrates
2g
<1%
Vitamin C
500mg
834%
Calcium
42mg
4%
Sugar
0g
Niacin
60mg
300%
Folic Acid
500mcg
124%
Vitami B12
70mcg
1166%
Beta Alanine
3000mg
*
Creatine Nitrate
2000mg
*
Arginine AKG
2000mg
*
Explosive Energy Stack
3000mg
*
Caffeine, Citrus Aurantium, Niacinamide, L-Tyrosine, Vitamin C, N-Acetyl-L-Tyrosine, Mucuna Pruriens, Folic Acid, Pyridoxine 5-Phosphate
* Daily Value not established | Percent Daily Values based on 2,000 calorie diet.
WARNING:  This product is only intended to be consumed by healthy adults 18 years of age or older. Before using this product consult with your physician if you are using any prescription or over the counter medication or if you have any pre-existing medical condition including but not limited to: heart, liver, kidney, or thyroid disease, psychiatric or epileptic disorders, difficulty urinating, diabetes, high/low blood pressure, cardiac arrhythmia, enlarged prostate or glaucoma.
CAFFEINE:  This product contains caffeine, do not use in combination with caffeine or any stimulants from other sources. KEEP OUT OF REACH OF CHILDREN.
Caffeine, Citrus Aurantium, Niacinamide, L-Tyrosine, Vitamin C, N-Acetyl-L-Tyrosine, Mucuna Pruriens, Folic Acid,Pyridoxine 5-Phosphate,Other ingredients: Citric Acid, Stevia, Natural Flavors.
Start by taking one serving (1 scoop) to determine your tolerance mixed with 6-8 oz. of water 30 minutes pre-training. After you determine your tolerance level, take 1-2 servings 30 minutes pre-training. For optimal results, drink a minimum of 1 gallon of water daily.
Related Items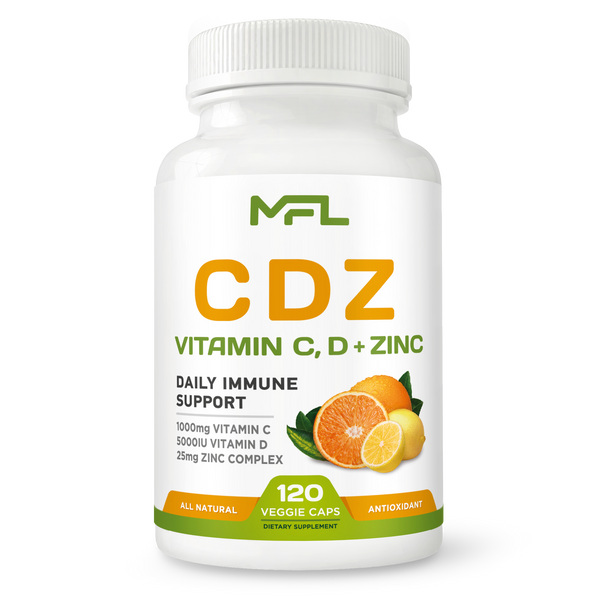 C D Z
C D Z Vit C | Vit D | ZINC COMPLEX $29.00 | SALE $21.00

FREE SHIPPING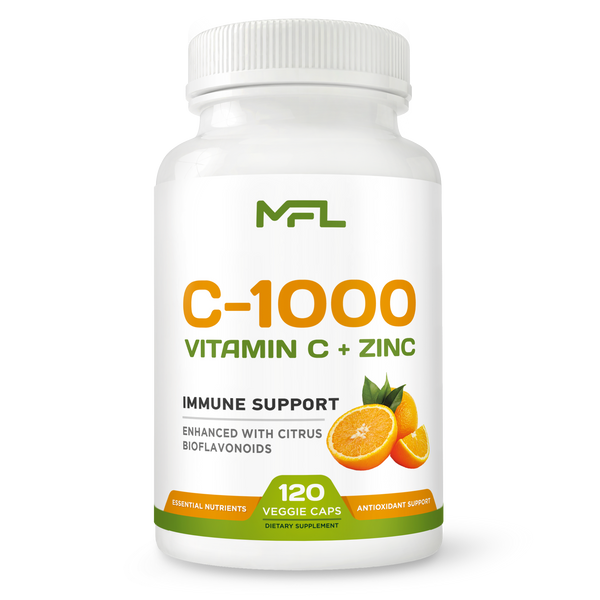 C - 1000 | VITAMIN C + ZINC
VITAMIN C 1000  +  ZINC COMPLEX $24.00 | SALE $19.00
FREE SHIPPING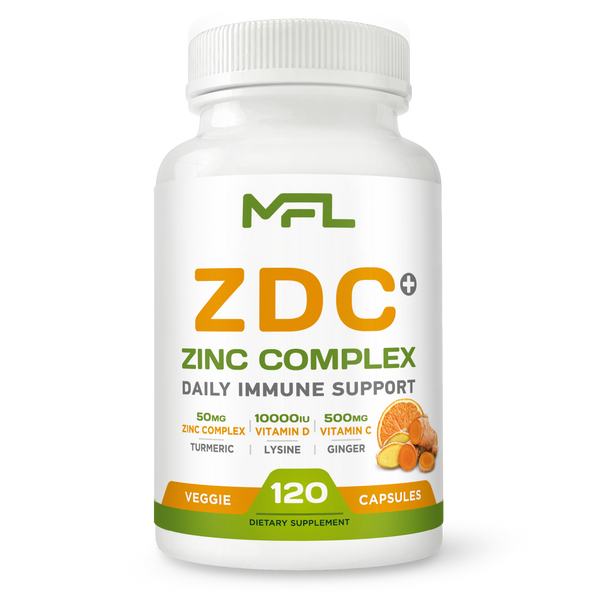 Z D C Plus
ZINC COMPLEX | Vit D | Vit C $34.00 | SALE $22.00
FREE SHIPPING
Statements regarding this product have not been evaluated by FDA. This product is not intended to diagnose, treat cure or pervent any disease.