Z D C Plus
ZINC COMPLEX | Vit D | Vit C $34.00 | SALE $22.00
FREE SHIPPING
ZDC + Is a comprehensive immune boosting formula containing Zinc, Vitamin D, Vitamin C; powerful and essential nutrients.  They play a vital role in assisting the immune system combat viral and bacterial infections as well as help you enhance your immune defenses.  To fortify immune response; we've included Turmeric, Ginger and Lysine. 

Zinc is a trace mineral required by more than 100 enzymes to perform their vital chemical reactions.
Vitamin D3 (cholecalciferol) is an essential vitamin that plays a key role in immune response, bone mineralization, and many other processes in the body. 
Vitamin C is an essential vitamin which your body cannot produce and is required by the body for an array of functions. 
Turmeric, a member of the ginger family, is a root vegetable native to India which has been used in medicinal practices like ayurveda for centuries.  Its medicinal properties come from the powerful active compound called curcumin.  Curcumin possess an array of medicinal properties, ranging from anti-inflammatory, anti-cancer, antioxidant, anti-fungal to an everyday mood booster, turmeric.

Ginger, also a root vegetable contains an array of health benefits which include helping with nausea, regulating blood sugar levels, and improving digestion. Ginger also has antioxidant and anti-inflammatory properties, which can prevent cell damage and help ward off chronic disease.
Strong antioxidant
Enhances immune system 
Aids in combating viral infections
Serving Size: 1 capsule
Servings per Container: 120
Ingredients
Amount Per Serving
%DV
Vitamin C (as ascorbic acid)
500 mg
556%
Vitamin D3 (cholecalciferol)
250 mcg (10,000 iu)
1250%
Zinc (as citrate, acetate, chelate)
50 mg
455%

Citrus Bioflavonoid Complex 

(lemon and orange flavonoid glycosides)

25 mg
  *
Turmeric
100 mg
  *
Lysine
100 mg
  *
Ginger
100 mg
  *
* Daily Value not established
Vitamin C,  Zinc and Citrus Bioflavonoids.
Other ingredients:  Organic rice powder, vegetable capsule (cellulose).
As a dietary supplement, take 1 capsule, once daily with meals or as directed by your health care professional. 
Notice: Consult your physician prior to use if you are pregnant, lactating, or taking any medication. This product is only intended to be consumed by healthy adults 18 years of age or older. Do not use when abdominal pain, nausea, diarrhea, or vomiting are present. KEEP OUT OF REACH OF CHILDREN and tightly closed.
Related Items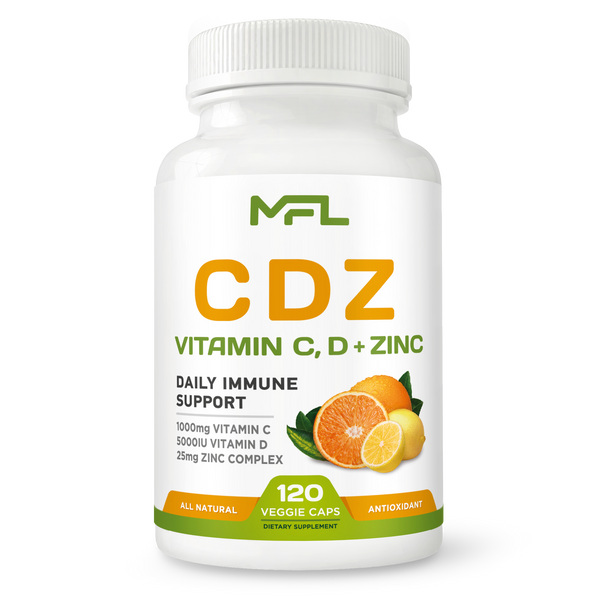 C D Z
C D Z Vit C | Vit D | ZINC COMPLEX $29.00 | SALE $21.00

FREE SHIPPING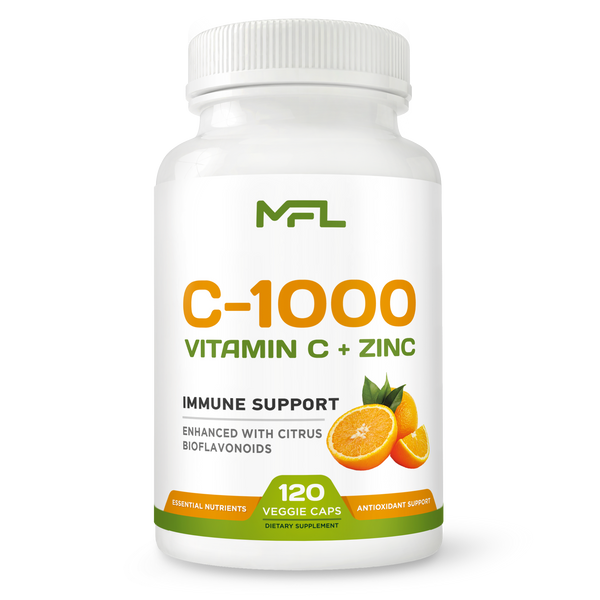 C - 1000 | VITAMIN C + ZINC
VITAMIN C 1000  +  ZINC COMPLEX $24.00 | SALE $19.00
FREE SHIPPING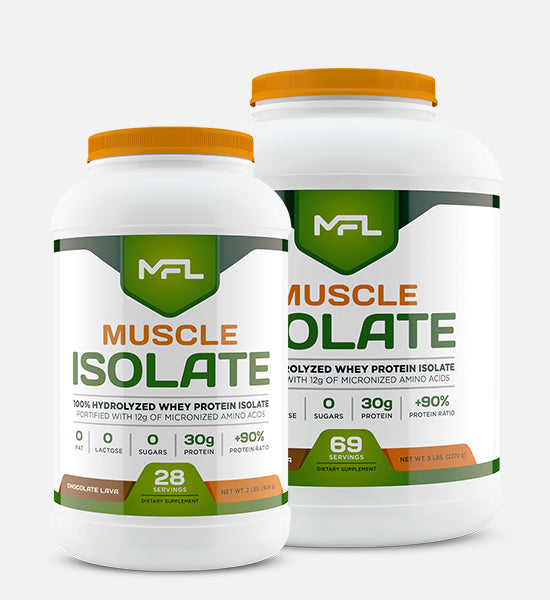 MUSCLE ISOLATE
100% Protein Isolate $50-120.00
Statements regarding this product have not been evaluated by FDA. This product is not intended to diagnose, treat cure or pervent any disease.